special edition   gaingate#manhattan



beware it changes hue
campers for kosovo
caravanning for peace & understanding
There's big trouble in the Balkans, treshold for 
so many people and cultures.
Hundreds of thousands have lost everything they had 
in an agony of doubt.
Everyone knows one or more to blame, 
but in the same time it's a big shame
for all of us, especially the inhabitants of Europe.
Where politics fail and religions appearently couldn't anticipate, 
the international relief agencies got conflicts  to handle in many ways.
This is the moment for all european people 
to coöperate in a 9-days solution,
based on human integrity and obvious realisable 
by European tourists- & drivers-organisations 
as there are "AA in Europe", ANWB, ÖAMTC, ARBÖ, ACI
& others we don't know yet.

We know the riscs of an spontaneous, enthousiastic action, 
but these days of European ambitions 
we also expect every organisation being capable to survive
on this stage of european mismanagement and to be able to show 
political parties 
an alternative way to end this absurdity.
PARTICIPANTS
&
SYMPATHIZERS

AUTOMOBILE
&
TOURIST ORG's.

EUROPEAN
BUSSINES
COMMUNITY

ROUTING

FACILITIES

AUXILIARITIES
&
AUTHORITIES

participants are owners of a camper or caravan and/or
(co)drivers
(max. 2/car?)

A.
register caravan & driver(s)

within 24 hours you recieve a participation licence, dating time & place to departure

European routing coördination

Registration of participants & campers

registration-stickers
& vouchers are
prepared

shell, elf,
bp & others

 

drive-in burger & routiers-restaurants

banks open
an account

gas-stations
&
auto route parkings
provide with containers so the regional people and EBC can stock goods

 

aid-organisations priorate the most indigent areas

national aid-funds open an account for fund-raising

regional authorities
demotivate tourist traffic during these days of
consideration


B.
get your caravan checked & yourself prepared for a 9-days journey


National organisations for traffic & safety are
extra  alert

manufacturers of caravans are alert for assistence and model specifications

 

local friends may
sponsor in money
gifts/supplies

C.
check in on the time the  organisation asked you for the first
caravanning day

 

International european expedition
checks need for
assistance

 
regional producents
may deliver goods

D.
second stage or
holting place, f.i.:


Monaco, Geneva
Strassbourg, Frankfurt

Bonn, Erfurt,

Prague, Neurenberg

in the most indigent areas campervillages (CV) are planned

E.
third stage, f.i.:

Verona, Bolzano

Innsbrück, Salzburg

Vienna, Boedapest

 

F.
fourth stage,

around the borders of the indigent areas

around the borders of the indigent areas

around the borders of the indigent areas

national authorities guanrantee a safe & sound delivery

G.
delivery caravans
&
home again in two days

guarantees & assurance by fundraising

options for use caravans to
repatriate people

 

plans for a welcome back are local responsebilities
PARTICIPANTS & SYMPATHIZERS
First:
Call your organisation(s):
asked if they are informed yet.
If not:
Ask them to contact their Dutch agent / or the ANWB 
http://www.anwb.nl/ , who'll be invited by us for coördination
If yes:
ask them to register your name, your co-driver (if you have) 
and your caravan specifications
AUTOMOBILE & TOURIST ORGANISATIONS
EUROPEAN BUSSINES COMMUNITY
ROUTING FACILITIES
Please, enter this action as soon as you're able to.
Use your relations & network to clear the possibilities
for your organisation in a regional context.
Propose a stand by offer and contact your headquarters.
People of Europe
Try to convince the World
that human environmentality
cannot cope with the forced expulsion of 
over 1.000.000 people
under unbearable human suffer 
and 
an over Euro 200.000.000 costing
damaging of goods 
in two months of NATO's 50 years Truce,
concerning a region
that's ment to be 
an adult member of 
the european community.

Value for money ?

Human rights,
happiness sec
(social, economic, cultural) ?

What is the meaning of life?
> What's the meaning of a political leader who's reflections
denigrated the meaning of so many colleague-leaders in
that early state of responsibility that should
prevent a war-like transregio militairy action in this way ?
>> What's the meaning of NATO & OTAN-supporting leaders
in their democratic attitude
that bombing and disrupting
the system of a fellow community
should superimpose the inhabitants ?
>>> What's the meaning of democratic civilians ?
No chosen politic party in its own
was eager for a war like this.
Trybe#manhattan isn't owner of a caravan or camper.
We got a drivers licenses
and
we expect our tertia will agree us, 
driving a camper or caravan, if there's one available.
Join the action: send your comments & spread the plans  
Trybe#Manhattan supports netto priority to a Balkans ab ovo concept 
in a renergetic way: 

"Caravanning for Peace & Understanding" 

is ment to be a state of mind that confirms the neighbour. 
A virtual start to reshape reality.

 
contact-info

European Peoples Initiative.
Peoples in europe map in.
The expertise of the European Business Community and Tourist-organizations
is
at least in logistics terms
as much qualified as the expertise of politics & armies.

  freedom of speech
freedom of opinion transmission
Support RADIO  B92
Read & spread the news / send us new links:
Kosova Crisis Center (KCC): http://http://www.alb-net.com/
Kosovapress http://http://www.kosovapress.com//
Kosova Information Center http://http://kosova.com//
Kosovo-dossier nrc-handelsblad: http://www.nrc.nl/W2/Lab/Kosovo/ http://www.nrc.nl/W2/Lab/Kosovo/
Serban Unity Congress: http://www.suc.org/
Eyewitness:


http://welcome.to/freeserbia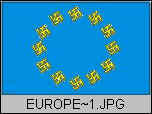 http://www.kosovo.net/  
(why do we think, we're right)
The more it links, the more the caravanning reaches count down.
Dutch Minister of Defence starts discussion on mission, vision & tasks of militairy power.
Join the debat: http://http://www.mindef.nl/
campers for kosovo..... a vip traject in ka-galaxy
more about virtual interactive participation ? 
---